ERP

Made Simple

ERPNext helps you take full control of your business.
It is as powerful as it is easy to use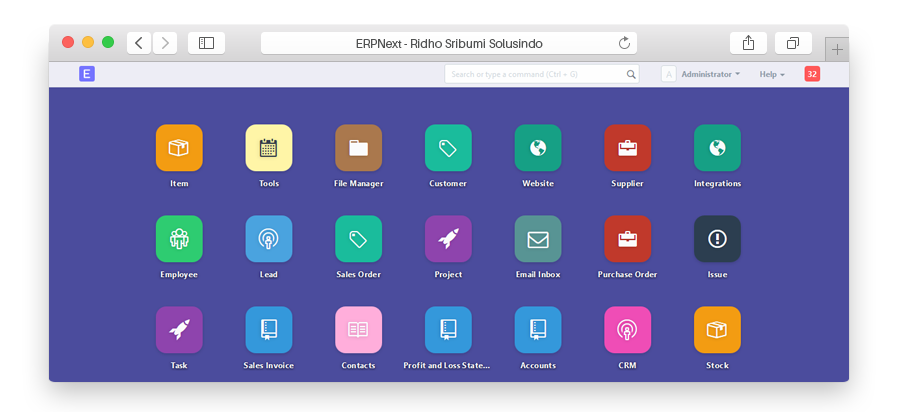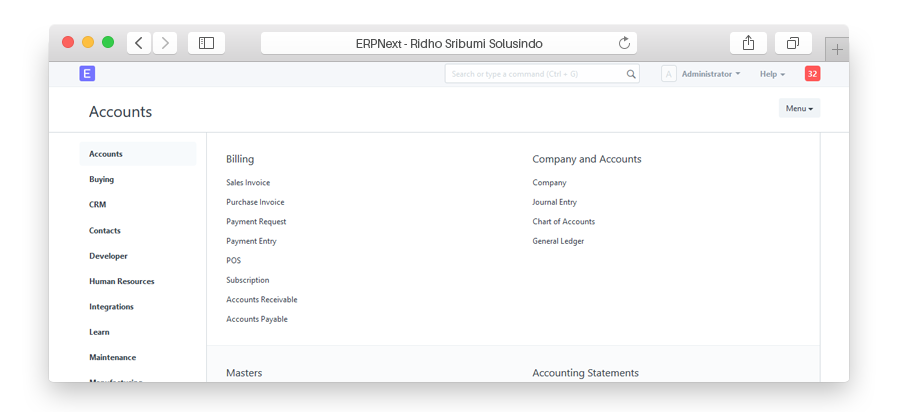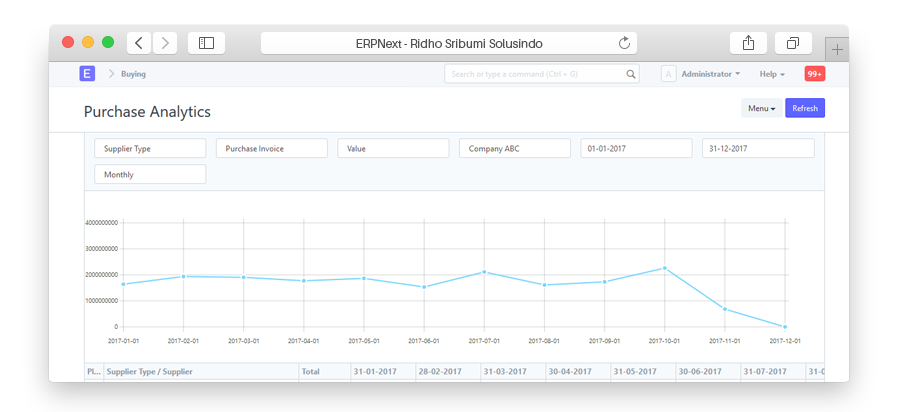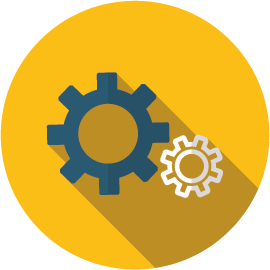 Implement
We can setup ERPNext in your company and ensure a smooth transition.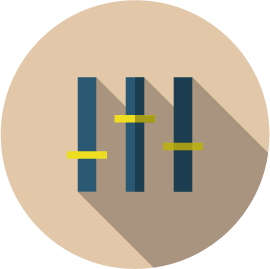 Customization
We customize ERPNext to adapt to the requirements of your company, making it easy and simple to use.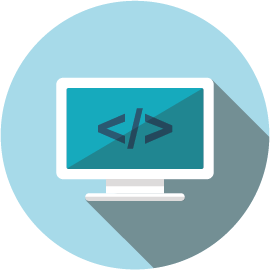 Development
We also develop additional module or reporting system, adding more feature to ERPNext system.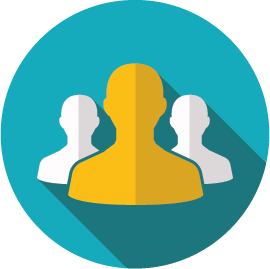 Training
We also conduct training so the employees will be able to utilize the benefits of the implemented ERPNext to the maximum extent.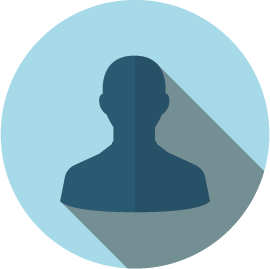 Consultation
We give expert assessment and solutions to problems in your business processes in ERPNext.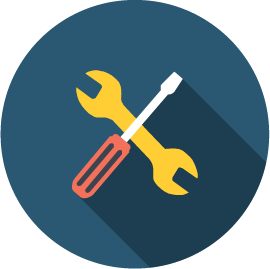 Maintenance
Ridho Sribumi Solusindo have professional support teams committed to effectively resolving your support and technical issues.